Your Trusted Partner for NRI Property Management Services
NRI Property Management Services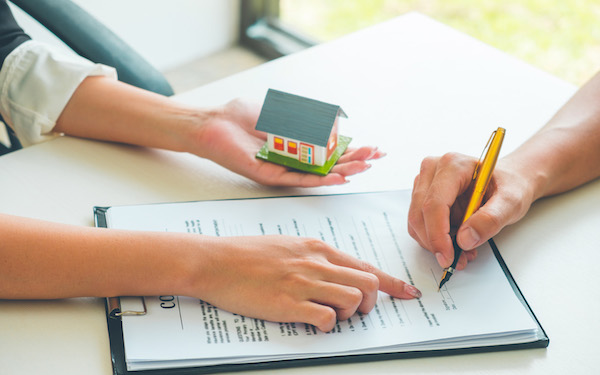 RK Legal Advisors, a leading Indian legal and advisory firm, specializes in NRI property management services. Our experienced professionals, well-versed in the intricacies of the Indian real estate market, have been assisting property owners nationwide for years. Our commitment to excellence, personalised approach, and profound understanding of property laws make us the top choice for NRI property management services. Discover peace of mind with RK Legal Advisors.
Owning property in India offers great investment potential but comes with responsibilities. Managing tenants, maintenance, and legal matters can be overwhelming. Simplify your life with RK Legal Advisors' comprehensive NRI property management services.
Benefits for Property management services to NRIs
As Non-Resident Indians (NRIs) invest in properties in India, they face unique challenges in managing their real estate assets from abroad. Dealing with legal issues, granting power of attorney, protecting property from illegal occupants, and ensuring safe lease/rent agreements can be daunting tasks. Hiring a property management service that includes experienced lawyers can be the ideal solution for NRIs to navigate these challenges efficiently and effectively. In this article, we will explore the benefits of NRI property management services Non Resident Indians and how it can provide them with peace of mind and hassle-free management of their properties in India.
Ideal Solution for All Legal Problems:
Managing real estate in India requires a thorough understanding of legal processes, regulations, and documentation. NRIs may face challenges related to title deeds, tax returns, contracts, and lease agreements, among others. Hiring an experienced lawyer as part of a NRI property management service can provide Non Resident Indian with the legal acumen they need to handle these issues effectively. From conducting title searches to filing tax returns, preparing contracts to assigning leases, having a knowledgeable lawyer by their side can be an appropriate decision for NRIs to manage their properties in India.
Granting power of attorney to professionals is a significant advantage for NRIs who engage property management services. This allows them to delegate the authority to handle property-related compliances to trusted professionals, eliminating the need for frequent travel to India. With a power of attorney in place, lawyers can serve notices to offenders, grant lease agreements, and make court appearances on behalf of NRIs, if necessary. This streamlines the property management process and provides NRIs with peace of mind knowing that their properties are being handled by experienced professionals
Property lawyers hired for the management of NRI properties ensure that the properties are protected from illegal occupants or unauthorized construction. Having a professional legal team looking out for their properties in India provides NRIs with peace of mind and relieves them of unnecessary stress while residing abroad. The property management service can proactively handle any legal issues that may arise and take necessary steps to safeguard the interests of NRIs.
Why Choose RK Legal Advisors for Property Management?
RK Legal Advisors offers a wide range of NRI property management services that cater to the unique needs of property owners in India. Here are some reasons why you should choose RK Legal Advisors to manage your property:
Expertise in Property Laws: Property laws and regulations in India can be complex and ever-changing. RK Legal Advisors has a team of experienced legal professionals who stay up-to-date with the latest legal developments and can navigate through the legal complexities of NRI property management with ease. From drafting and reviewing lease agreements to handling eviction proceedings, RK Legal Advisors ensures that your property is managed in compliance with all applicable laws.
Legal Support: Legal issues related to property ownership can arise at any time and can be complex to resolve. RK Legal Advisors provides expert legal support in case of disputes related to rent, property taxes, lease agreements, and other property-related matters. Their legal professionals represent you in courts and tribunals, ensuring that your legal rights as a property owner are protected.
Financial Management: Managing the finances of your property investment can be overwhelming. RK Legal Advisors provides comprehensive financial management services, including rent collection, expense tracking, accounting, and financial reporting.
Personalized Approach: RK Legal Advisors understands that every property is unique and requires a customised approach to NRI property management. Our work closely with property owners to understand their specific needs and tailor their services accordingly. Our work personalized approach ensures that you get the right solutions for your property investment, giving you peace of mind knowing that your property is in safe hands.
Time and Stress Savings: Managing a property can be time-consuming and stressful, especially if you have multiple properties or other commitments. RK Legal Advisors takes care of all the day-to-day tasks associated with NRI property management, freeing up your time and reducing your stress. You can focus on other important aspects of your life or invest in more properties while RK Legal Advisors takes care of your property management needs.
Call us 24/7 at +91 9872724414 or WhatsApp to receive a free and confidential initial consultation.
Our Expertise Is Earned Through Our Experience
Our Best Team For Your Any Legal Advice & Work
Free Case Evaluation
Call us 24/7 at +91-9872724414 or whatsapp to receive a free and confidential initial consultation.
CURIOUS TO DISCOVER MORE ABOUT PROPERTY MANAGEMENT BY RK LEGAL ADVISORS?
By choosing RK Legal Advisors for your property management needs, you can save time, reduce stress, and have peace of mind knowing that your property is in the hands of experienced professionals who understand the Indian real estate market. With our attention to detail, proactive approach, and commitment to excellence, RK Legal Advisors can help you maximize the returns on your property investment and ensure its long-term success.