Navigate NRI property possession in India with expert guidance
NRI Property Possession in India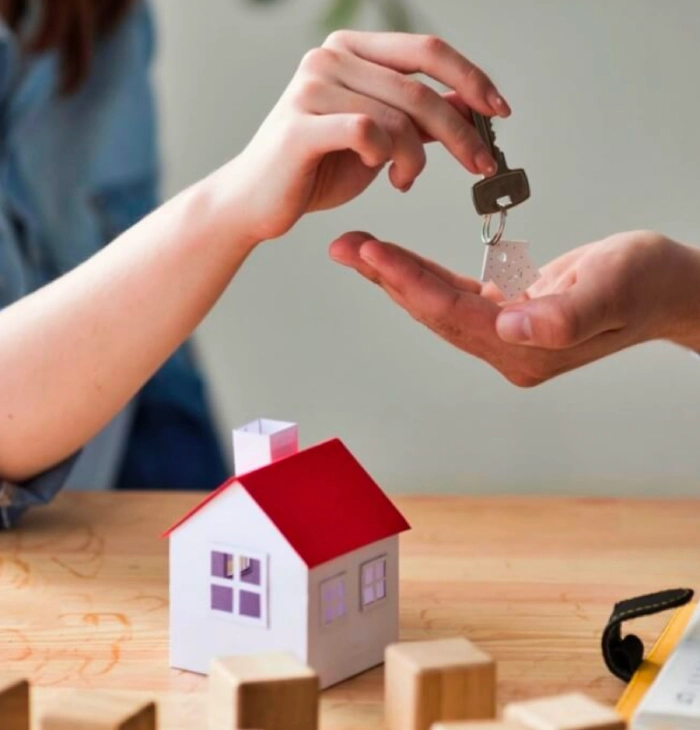 Acquiring a property marks a significant life milestone, and the moment of NRI Property Possession in India is eagerly anticipated by owners. Yet, this process often proves intricate and time-consuming, entailing legal, financial, and administrative intricacies. Delays, incomplete paperwork, or disputes with builders can hinder property possession.
Our company specializes in alleviating these challenges. In India's real estate market, delayed possession has discouraged NRI (Non-Resident Indian) buyers due to financial losses. However, recent legislation and court rulings have bolstered property buyer rights, granting them more empowerment.
Delayed possession is considered a breach of the builder-buyer agreement, which sets forth a specific date for the property's possession. Builders are legally obligated by this agreement, and any breach can result in legal action.
At RK Legal Advisors, we offer NRI property possession in India services to ensure that you obtain possession of your property smoothly and hassle-free.
Real Estate Regulatory Act (RERA) 2016
RERA has brought new hope for NRI buyers in India. The main aim of this Act is to empower the buyers and protect them from fraudulent and misleading acts of builders/developers. Under this Act, stringent provisions regarding delayed possession have been mentioned. It also entails legal action against builders/developers who default on the agreement. RERA mandates the developers to register on their website the full information related to the work-in-progress of the project and provide this information to the NRI buyers. Information should be detailed such as the type of project along with the foundation date to the completion date.
Delayed possession of the property is a breach of the buyer-seller agreement and therefore it is a breach of a contract under the Indian Contract Act, 1872. The buyer can file a suit under this Act and initiate a civil or/and criminal proceedings.
NRIs looking for investments in India now can turn to various laws for respite and protection of their rights as buyers.
All these provisions help the NRIs to claim compensation. NRIs who invest in properties in India are also eligible for the interest on the payment made to the developer to date, in case of any delay. As provisions and rules of RERA vary from state to state, in some states the builder is liable to refund the whole amount invested by the buyer along with interest, if the developer cannot justify the delay.
Why Choose Our Property Possession Services?
RK Legal Advisors has established itself as a leading legal and advisory firm in India, providing specialized services for property possession. Here are some key reasons why you should choose our property possession services:
Personalized

Approach:

At RK Legal Advisors, we understand that each property possession case is unique, and we tailor our services to meet the specific needs and requirements of our clients. We provide a personalized approach, taking into consideration the individual circumstances of your property possession and offering customized solutions to ensure a successful outcome.

Timely and Proactive Resolution:

We believe in proactive and timely resolution of any legal issues or delays that may arise during the property possession process. Our team of experienced lawyers works diligently to identify and address any potential roadblocks, minimizing delays and ensuring that you obtain possession of your property within the shortest possible timeframe.

Cost-Effective Solutions:

We understand that property possession can involve various costs, such as legal fees, documentation charges, and other related expenses. At RK Legal Advisors, we strive to provide cost-effective solutions to our clients without compromising on the quality of our services. We offer competitive pricing and transparent billing practices, ensuring that you get the best value for your investment.

Extensive Experience:

With years of experience in handling property possession cases, our team of lawyers has gained extensive expertise in dealing with various types of property disputes, including those related to residential, commercial, and agricultural properties. Our experience enables us to anticipate potential challenges and provide effective solutions to overcome them, ensuring a smooth possession process for our clients.
Strong Legal Representation:

In case of any legal disputes or litigation related to property possession, RK Legal Advisors provides strong legal representation in courts and other legal forums. Our team of skilled litigators works diligently to protect your legal rights and interests, representing you in legal proceedings and advocating for a favorable outcome.

Client-Centric Approach:

At RK Legal Advisors, our clients are at the center of everything we do. We prioritize your needs and concerns, and our team works closely with you to understand your specific requirements and expectations. We provide regular updates, maintain open communication, and ensure that your voice is heard throughout the possession process.

Reputation and Trust:

RK Legal Advisors has built a strong reputation and earned the trust of clients through our consistent delivery of high-quality legal services. We have a track record of successfully handling property possession cases, and our clients rely on our expertise, professionalism, and commitment to achieving positive outcomes.

Full-Service Legal Firm:

In addition to property possession services, RK Legal Advisors offers a wide range of legal services related to real estate, including property transactions, property due diligence, property disputes, property documentation, and more. As a full-service legal firm, we provide comprehensive legal solutions for all your real estate needs, making us a one-stop destination for all your property-related legal requirements
Call us 24/7 at +91 9872724414 or WhatsApp to receive a free and confidential initial consultation.
Our Expertise Is Earned Through Our Experience
Our Best Team For Your Any Legal Advice & Work
Free Case Evaluation
Call us 24/7 at +91-9872724414 or whatsapp to receive a free and confidential initial consultation.
CONTACT US FOR HASSLE-FREE PROPERTY POSSESSION IN INDIA
At RK Legal Advisors, we take pride in offering the best property possession services in India. Our team of experienced lawyers is committed to providing expert legal guidance, personalized solutions, and timely resolution of property possession matters. With our extensive experience, strong legal representation, client-centric approach, and reputation for excellence, we are your trusted partner for a smooth and hassle-free property possession process. Contact RK Legal Advisors today to avail our best-in-class property possession services and ensure a successful outcome for your property possession.